Published: Sunday, 20 September 2020Travel Tips
We love to travel!
While there may have been travel restrictions in place since early 2020, Australians have switched their overseas plans and decided on a local adventure exploring our beautiful home country.
And my oh my, there's so much to experience!
To stay inspired during the restrictions, we decided to step back and live vicariously through some of our favourite travel bloggers from across Australia.
After reading about all the amazing Australian destinations and travel guides, we couldn't help but share some of the best travel blogs we've been following. If you want some travel inspiration and are patiently awaiting your next local adventure, check out these 10 amazing Australian bloggers.
West Australian Explorer | Western Australia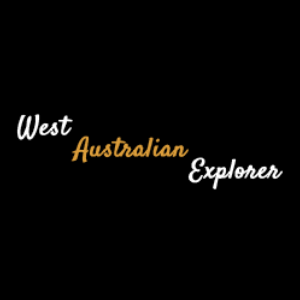 West Australian Explorer was created and is managed by an Australian travel blogger, Nina. The blog content is focused around outdoor adventures, beaches, water sports and family-friendly (including pets) fun in unmissable destinations across Western Australia.
Search the website based on your interests or your travel location – West Australian Explorer makes it easy to find the best local travel destinations.
While West Australian Explorer focuses on many rural destinations across WA, it also highlights some of the best day trips from Perth. If you're located close to Perth, check out the website for trip ideas to places like York, the Swan Valley, Serpentine Falls and more.
Recommend reads:
ZigaZag | Western Australia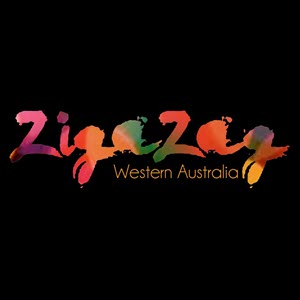 The ZigaZag was created by a local West Australian travel blogger, Jo, as a resource to help users find things to do across our vast state.
The Australian travel blog includes a complete list of towns and regions from A to Z so you can research your travel destination by searching the towns name.
Searching for the best restaurants in your area?
ZigaZag also includes a dedicated section on local WA restaurants with reviews so you can grab a coffee or bite to eat before starting your day of travel.
Recommend reads:
Summerstar Travel Blog | Western Australia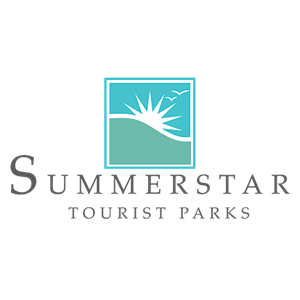 The Summerstar Travel Blog (our very own) provides a resource full of travel guides, travel tips, family-friendly travel ideas and unmissable West Australian holiday destinations.
Updated regularly, you'll find information on the latest newly-opened tourist destinations, be kept up to date with seasonal events in regional areas and check out the most unique and memorable local tours and experiences.
For the latest travel advice and holiday destination ideas, make sure you follow Summerstar Tourist Parks on Facebook and Instagram.
Recommend reads:
Let Me Be Free Blog | Australia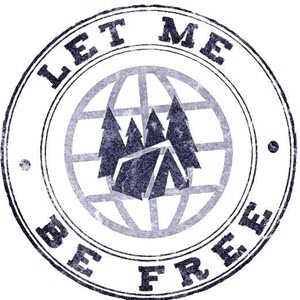 Anne from the Let Me Be Free blog is an Australian travel blogger who shares her experiences online while travelling and taking road trips through Australia. She travels with her partner and two children, so you'll find a lot of family-friendly travel ideas and advice on the Let Me Be Free blog.
While the Let Me Be Free blog primarily focuses on travel in Australia, there's also some travel advice and guides for overseas locations such as New Zealand, Africa, Asia, North America and more.
Recommend reads:
Dirty Drifters | Australia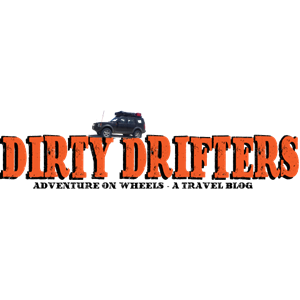 Perth locals Adam & Tahnee manage the Dirty Drifters Australian travel blog. They continue to provide insightful travel tips, their top holiday destinations and advice for 4wd enthusiasts as they travel across Australia.
Setting out on a journey of Australia in early 2018, the Dirty Drifters have mapped out their favourite stops along the way as they explore everything that makes Australia such an amazing travel destination. Travelling by 4wd, they also take on more 'off-the-beaten-track' type adventures in rural and often remote destinations.
Recommend reads:
Trip In A Van | Australia

"We packed up and sold our home to live the dream!" – Trip In A Van
Justin and Bec took the plunge with their three kids, sold their home, purchased a caravan and set out on an unmissable adventure across Western Australia.
And reading through their blog, they most certainly made the right choice!
If you're hoping to one day travel Australia by caravan on a budget, then follow along with the Trip In A Van team. With travel advice, must-see destinations and budgeting ideas while travelling, Trip In A Van cover all the bases, providing honest and insightful travel advice.
Travelling in a family unit of five, you'll also find a bunch of family-friendly focused content.
Recommend reads:
Travelling Australia With Kids | Australia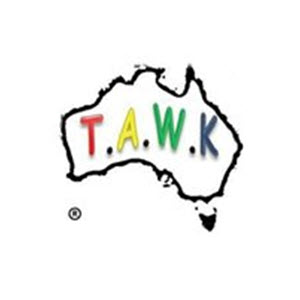 Planning your next adventure with kids in tow?
Travelling Australia With Kids (TAWK) is the ultimate resource for travel tips, budgeting guides and family-friendly destinations for families looking to explore Australia. The Aussie travel blog has thousands of followers and are often providing amazing advice through their social channels – so be sure to give them a follow.
While you're there, consider signing up and becoming a TAWKer! TAWKers receive discounted accommodation and special offers from local Australian businesses. Check out the Summerstar TAWK page for special offers available at Summerstar Tourist Parks.
Recommend reads:
Curious Campers Australia | Australia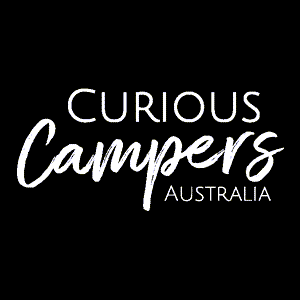 Based in South Australia, Natalie and Steve live a life of curiosity as they travel around Australia writing and sharing their favourite destinations. Originally travelling in a family unit of four, these Australian travel bloggers are now back on the road travelling as a curious team of two.
As they describe it, "We want to inspire you to see Australia" – and inspire they do!
While you can search the website based on state, we recommend jumping into the 'Chin Wag' section for some unique travel advice covering unusual situation you often can't plan for.
Recommend reads:
Coasting Australia | Australia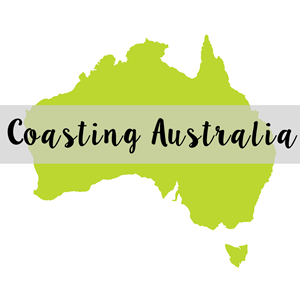 Travelling as a young family team of four, Coasting Australia writes about their adventures exploring amazing Australian destinations.
As a family, Coasting Australia provides handy travel advice for other families looking to keep their kids entertained when travelling long distances.
Where possible, their kelpie-cross fur child Bobby joins along on the adventure, so you can also find some great pet-friendly travel advice – perfect if your four-legged pal likes to join along on your holiday.
Recommend reads:
A Big Peachy Adventure | Australia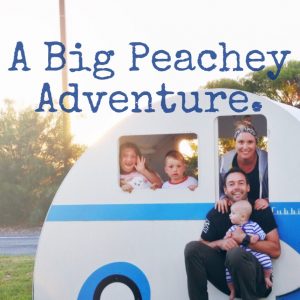 With an extensive list of caravan tips, useful travel gear and must-see destinations, Natalie and Michael (along with their three kids) provide amazing insight into travelling as a young family by caravan.
While not so active lately, A Big Peachy Adventure also have a family travel podcast with many hours of travel advice for parents dreaming of taking their own family on an outback adventure across Australia.
Recommend reads:
Did These Australian Travel Blogs Inspire You?
Well then, what are you waiting for!
Book your next adventure with Summerstar Tourist Parks. With family-friendly caravan parks located across Western Australia, Summerstar ensures you have a relaxing and hassle-free holiday no matter your destination.209Shares
AccommodationSelect a ParkBroome Caravan ParkTom Price Tourist ParkCapricorn Holiday ParkKalbarri Red Bluff Tourist ParkHorrocks Beach Caravan ParkGeraldton Belair Gardens Caravan ParkJurien Bay Tourist ParkMargaret River Tourist ParkRiverview Tourist ParkWalpole Rest Point Caravan ParkEsperance Bay Holiday ParkAll Room TypesUnitsCabinsChaletsTriplexesHousesBudget AccommodationUnpowered SitesPowered SitesCabins, Chalets, and UnitsPowered and Unpowered Sites2 guestsLoginExperiencesSelect a LocationTom PriceKalbarriHorrocksGeraldtonJurien BayMargaret RiverWalpoleEsperanceCarnarvonBroomeAll ExperiencesToursDolphin and Whale WatchingOutdoor Tours and ActivitiesAdventure ToursSightseeing ToursWildlife ToursFood and Beverage ToursDay ToursHalf-Day ToursPrivate Charters and ToursTravelAttractions2 guests
Read On…
PUBLISHED ON: THURSDAY, 12 NOVEMBER 2020Holiday DestinationsTravel TipsJurien Bay
Whether you are a beach fisher or prefer to journey offshore, Jurien Bay is the ideal fishing destination. Follow this guide for Jurien Bay fishing spots.Read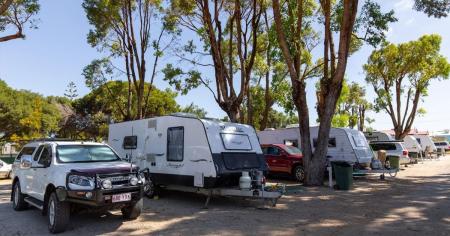 PUBLISHED ON: MONDAY, 28 SEPTEMBER 2020Caravan & Camping TipsTravel Tips
Check out these 50 space-saving caravan storage ideas you'll love. These easy caravan storage ideas will ensure a streamlined and stress-free caravan trip.Read
SUBSCRIBE TO OUR EMAILS FOR NEWS AND OFFERS
SIGN UP
VISIT OUR PARKS